Ship Owning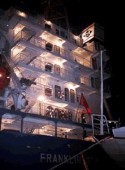 As shipowners, Carsten Rehder have traditionally operated trampships for break bulk trades and in the past decades containerships as well as multipurpose and heavylift ships. We always have been committed to a high standard of maintenance and believe, that reliability and professional service are the keys for operating our ships successfully. Carsten Rehder is member of the TRAMPKO-Group of Shipowners.
Carsten Rehder ships are owned as private partnerships. We offer ship investment opportunities by private placement to individuals in small groups of partners or by public placement of single ship KG funds to the investment market for ship equity.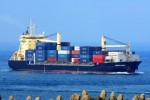 With close ties to the Hamburg ship finance
houses, Carsten Rehder has access to all relevant tools in this side of the shipping industry and can provide tailor made concepts for any combination of ship financing and commercial or technical ship management.